We've been chatting with Danielle Tomlinson; a British contemporary wildlife artist specialising in acrylic and spray paints.
"I take a modern, urban approach to some very traditional subjects."
Danielle has a vibrant and vivacious style with emphasis on energy and movement. Her work conveys character and personality, paying particular attention to the eyes of her subjects.
"I want my art to bring attention to our wildlife."
Danielle is very passionate about wildlife, believing that as a society we have lost touch with the natural world. This stems from her love for her childhood pets, which developed with experience as she travelled and discovered more exotic species.
Growing up, Danielle enjoyed sport and embarked on a swimming career whilst studying sports science at Loughborough University. After graduating in the middle of a global pandemic, job opportunities were sparse, and so Danielle decided to take on a new challenge and become a full time artist (another lifelong passion of hers).
"In all honesty, I never considered being an artist as a career, I kind of fell into it. I can't quite believe that I get to do my passion every day, I love it!"
Danielle's passion for art and design started as a child where she had a love for exploring colours and shapes. She maintains that if it wasn't art, she would still have been a designer of some sort.
"I love art because it's weird and wonderful. It isn't a necessity but more sustenance; art is a way to make sense of our world."
Pursuing her passions is something that Danielle's parents have always been very supportive of. There were 4am starts for swimming training, and they even built Danielle her first art studio in their back garden. 
"I've been super lucky and I'm very grateful for that."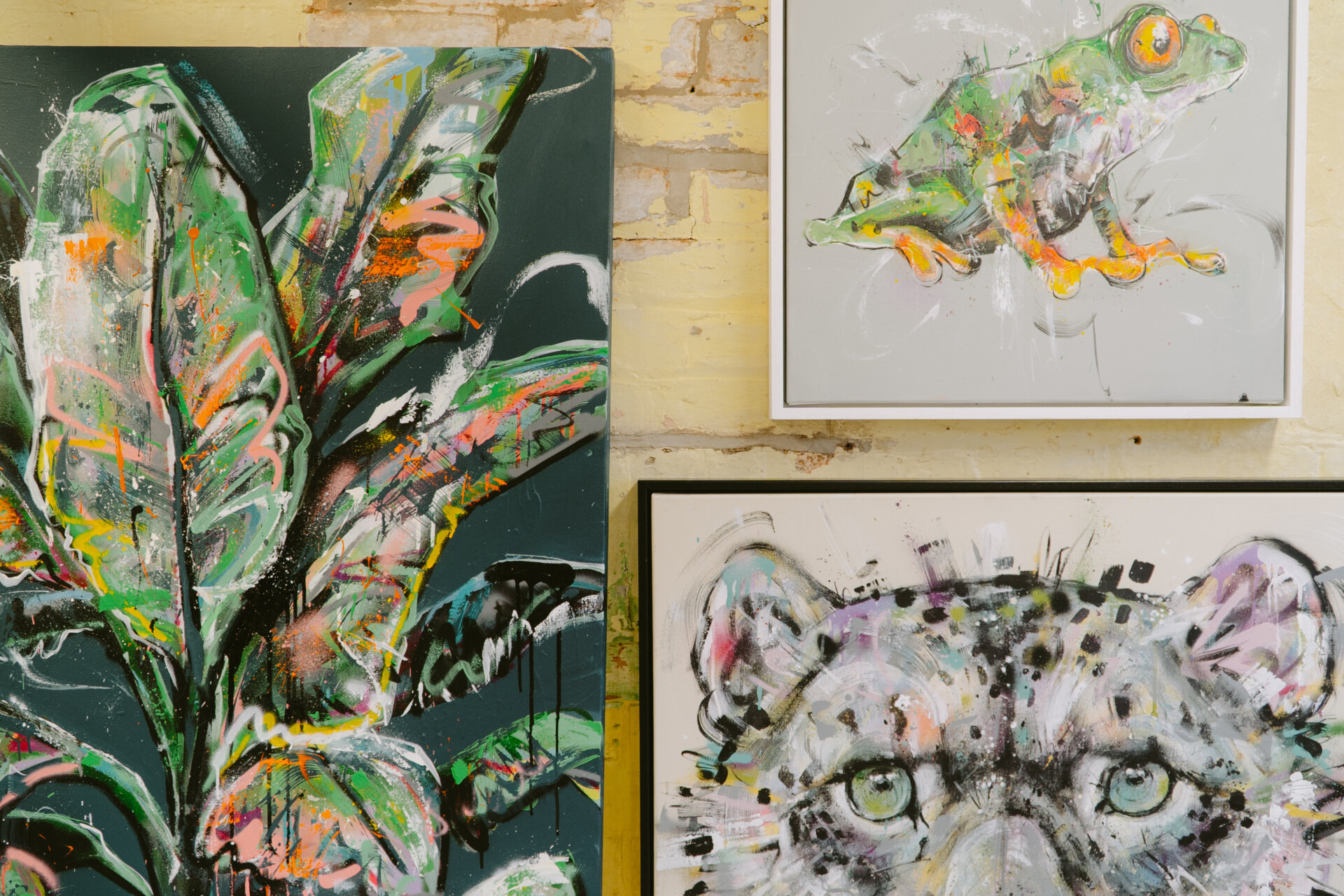 Danielle now has a studio at Makers Yard in Leicester where she creates all of her work. It is a beautiful space with bare brick, wooden beams, and tons of natural light.
Film scans
This entire journey has led to her work being flown to collectors all over the world, including the USA, Australia, France, Canada and most of Europe.
"I have to pinch myself sometimes!"