We've been speaking with Ewelina of @evel_love_home; a home in Rugby that shows just how beautiful maximalism can be.
Ewelina, originally from Poland, has been living in England for the past 16 years.
"I am happily married and am a mother of two daughters. I am a physiotherapist by profession, however I work taking care of people with mental health problems."
"My husband and I both love to travel and this is mostly what our savings go towards."
When did you first discover your love for interiors?
"Ever since I can remember I have had a passion for interiors. I love to design and style."
"I have always loved decorating the homes that we have lived in, first the rented ones and now finally our own. I love going shopping just for things for the house. And if I find something that I like but it is a bit expensive, I will try and replicate it myself with the help of my husband."
What is maximalism?
"Maximalism is quite simply the opposite of minimalism, and I am definitely not a minimalist because I like to surround myself with beautiful things, especially plants."
"Lots of colours can also be a type of maximalism, and I love colours! But I'm also careful not to have too many colours in one room as I don't want it to look overpowering."
So, when did you buy and start decorating your current home?
"We bought our house in 2019 and it was a little worse for wear to say the least. We had to rip everything out and it took us 6 weeks with the help of our family and friends to bring it to a state in which we could actually live in it."
"We started our renovation by throwing everything out of the house. We bought a new kitchen, fitted our own bathroom, demolished the wall between the kitchen and dining room and removed the door to enlarge the passage between the living room and dining room."
How rewarding was it once all of the initial work had been completed?
"It was a wonderful feeling to do everything from scratch, but it was also not easy because we were limited by our budget. I spent many hours searching through the internet looking for furniture and items that didn't break the bank."
How do you normally go about styling your home?
"Sometimes I will just buy an item that I really like and then try and match the rest of the room to it. That's what happened with the curtains in the living room for example. I liked the colour terribly so I bought them and matched the rest of the living room to them. I love natural fabrics as they match well with wood and pretty much look beautiful with anything."
What part of your home are you most proud of?
"I think I like the kitchen and dining area best. I finally have the opportunity to cook and spend time with family and friends. I love my wall there, I have lots of different frames filled with photos of the people closest to me. The majority of the furniture in the kitchen is from IKEA, apart from the table and chairs in the dining room which I bought from Facebook Marketplace and restored myself."
"I also really like the living room as I can relax on the sofa and look out through the window over our garden."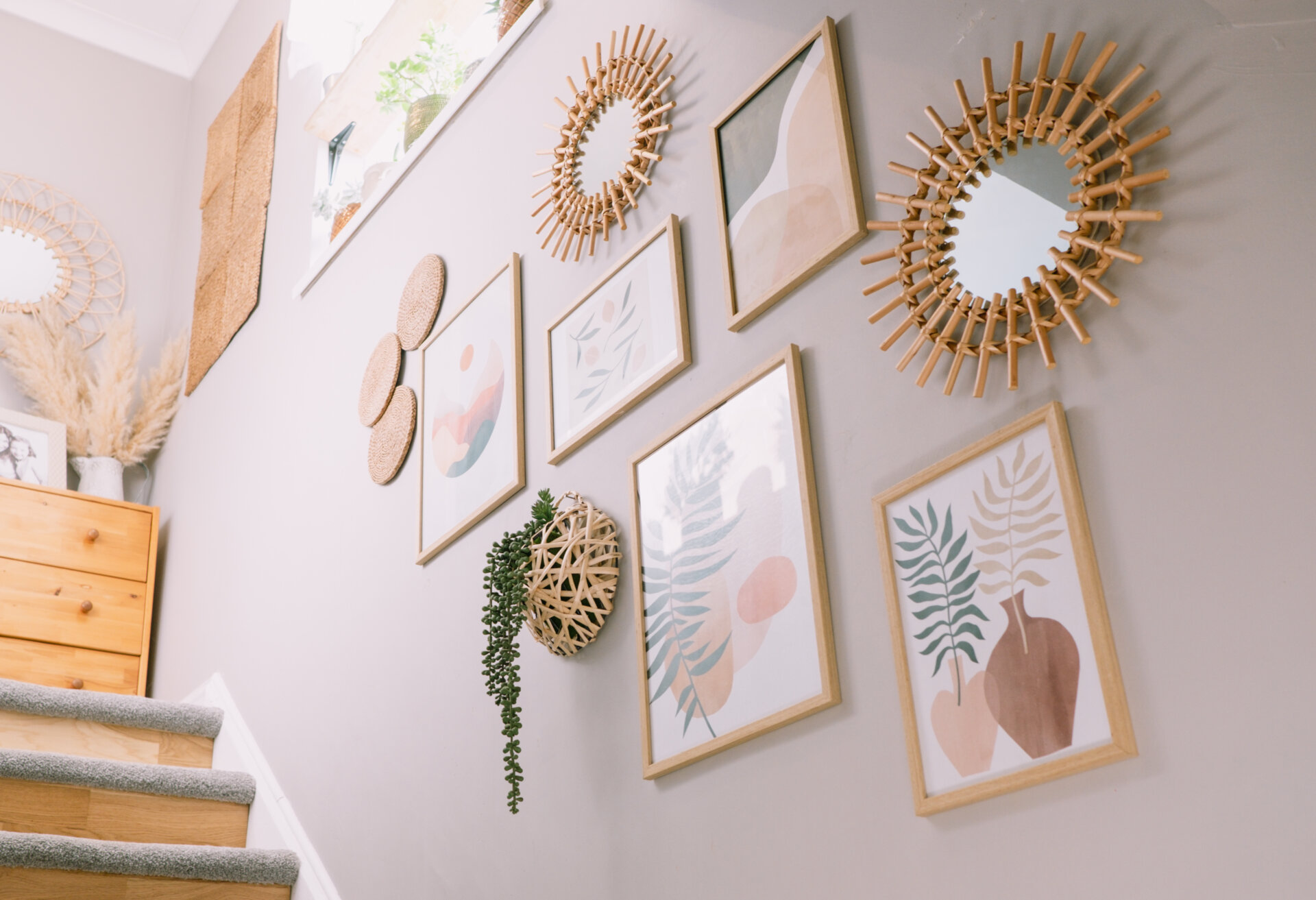 What was the biggest challenge you faced when renovating your home?
"The biggest challenge for me was matching and coordinating things; matching the tiles to the walls and furniture for example. I just liked too many things and couldn't decide. I also didn't want to mix things up too much."
Do you have any further renovation plans?
"For now, we are not planning any major changes in the house. However, someday I dream of extending the back of the house to make a large kitchen and dining space."
Tell us a little bit about @evel_love_home.
"I started the account just over a year ago as a way to show others what I liked and also to offer some inspiration. I then saw that people really liked my interiors and every day I gained more and more followers."
Finally, what is your favourite local coffee spot?
"There is one cafe called 'Plant Me' in Rugby where you can drink coffee, eat delicious cake, and buy plants. They also have a lot of rare flowers there as well."