We sat down with Matt, owner and designer at Klatch; a Leicester based streetwear inspired accessories brand.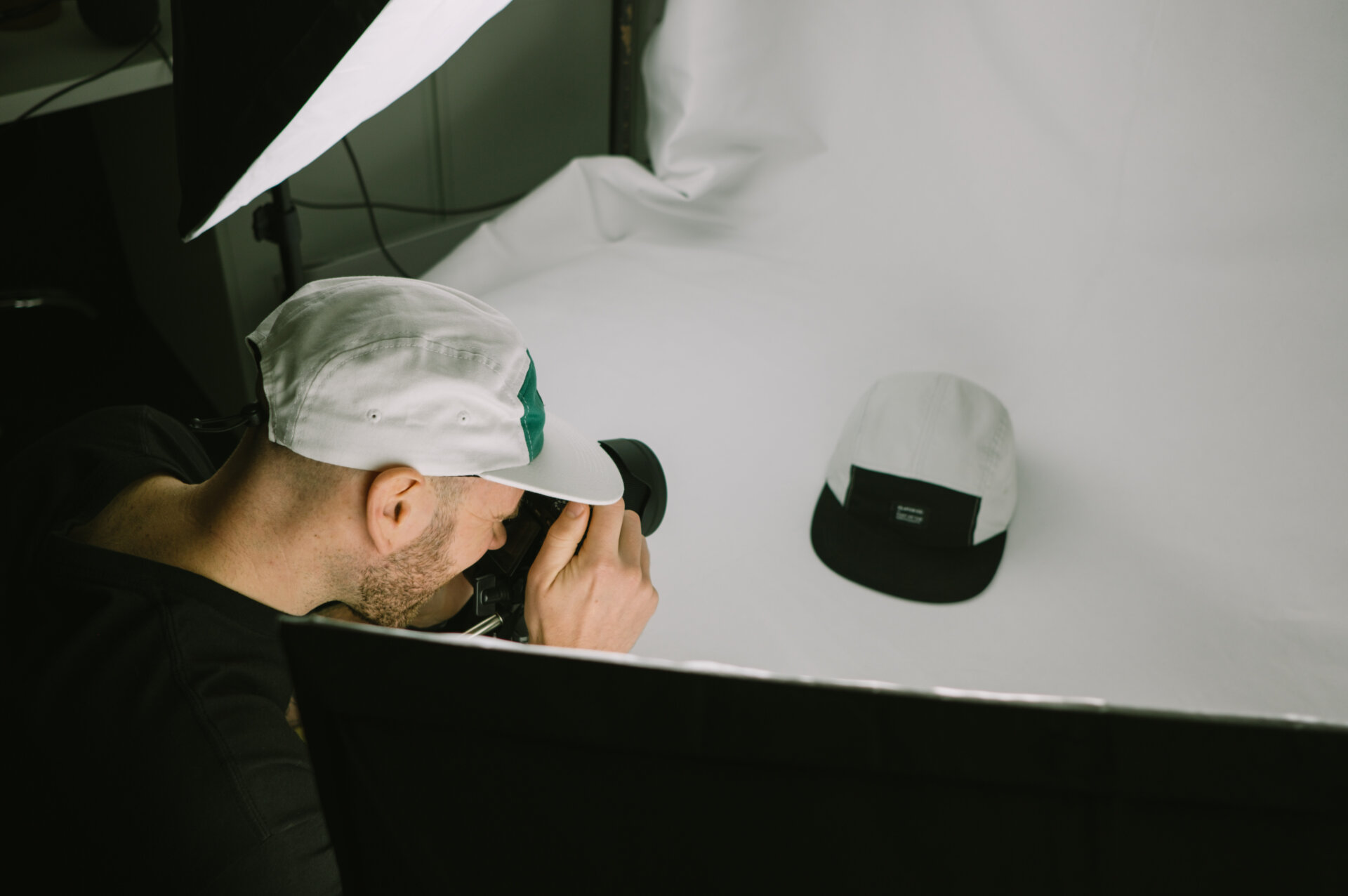 Hey, I'm Matt and I was born and bred in Leicester, big up the LC! I'm a freelance graphic designer working within the fashion industry.
What is Klatch?
Klatch is a streetwear inspired accessories brand focusing on premium products for everyday life. With the brand we aim to raise awareness for men's mental health, and we donate 10% of all profits to Movember Charity.
What makes Klatch different?
Usually brands think about accessories as a secondary product line that sits alongside clothing. For us it's our main focus. The investment goes into creating the best products I can, through the best supply chains possible. My products are made all to my own specifications using a range of fabrics from cotton to nylon.
Where do you get your inspiration for your products?
My inspiration comes from skateboarding, snowboarding and music. Growing up I listened to a wide range of genres from 90's hip hop to grunge metal, all whilst going on yearly snowboard trips to Europe. I look back on these experiences for inspiration.
Why is using environmentally friendly and sustainable materials so important to you?
Before I had any designs, I knew I had to find the right manufacturer that paid their work force correctly and used sustainable materials. We only have one planet, let's look after it.
How and why did you become so involved with Movember?
After having my own mental health struggles, I found Movember had a lot of resources that I could easily access through their website. It only felt right that I chose Movember Charity to donate to.
How have you found launching a streetwear brand?
It is difficult, but I love it! The most enjoyable part is thinking of an idea, putting pen to paper (yes I still use paper and pen in 2022!) and then seeing the idea come to life when a sample arrives. When someone orders that product it's the best feeling in the world.
What has been your biggest achievement up to now?
There are a couple of big achievements that I'm super stoked about. The first would be doing two pop ups at the House of Vans skatepark in London, where I return on the 3rd of December. The second would be selling to people I don't know. The fact that they have invested their hard earned money into buying one of my products is amazing.
What's the long term plan for Klatch?
One of my long term goals is to create a community of customers/fans/followers that see Klatch as their number one accessories brand. However, the biggest aim is to build an environment where males can feel safe to talk about their feelings. If I can do this through a shared passion of the product, then I'm happy.
Tell us a bit about @klatchco…
I guess I need to start with how it looks… Being a graphic designer I'm quite OCD on the visuals, from clean graphics to the nice crisp images. I can't forget about the white border style as well! I wanted my Instagram to have a particular style, not sure why, just came to me one day!
I have a real mixed bag of followers. I have skaters, artists, explorers, other brands, mental health advocates and most importantly my mum, who makes sure she likes every photo and story. I am super grateful for everyone who follows me and wants to be on this journey with me.
How would you describe the streetwear industry in Leicester?
There are some great streetwear brands coming out of Leicester at the moment, mainly down to Leicester's rich history within the garment industry (which is still some of the best in the UK). My late Grandad even had a garment factory back in the 70's & 80's, and he was the one who originally got me into fashion.
What's your favourite part about owning an independent business?
Growing up in a rural village in South Leicestershire, it's a great feeling launching this business in my hometown. I love representing the city when people ask where I am from when I do pop ups around the UK. Whenever I sell products to someone from Leicester I do a little dance and feel so buzzing that I might see them around the city wearing the product.
What are some of your favourite local, independents?
I have to start with Saints of Mokha, the best coffee house in the city 100%. Omar and his team are super down to earth and make the best coffees; you can also buy their own roasted beans. Secondly its Magic Toast, the best skate shop in the city. I may be slightly biassed as I used to work there but Nick and the guys are so sound and have built a great skate and snowboard community. Lastly would be Crafty Burger at St. Martins tea & coffee, if you haven't been then stop reading this and get yourself down there!