Home staging is a process designed to highlight the positive aspects of a property whilst minimising the negatives as much as possible. This is achieved by strategically placing furniture and decor within the house to showcase the aspirational lifestyle of living there and paves the way for potential buyers to fall in love with your home.
A staged home sells quicker and for a higher price than a vacant or unstaged home, so it is a worthwhile investment for those looking to sell. To stage your home, you can hire a professional or do it yourself. Either way, you'll want to freshen up your property and show what space it has to offer. 
Let's take a look at some practical tips on some key areas of the house.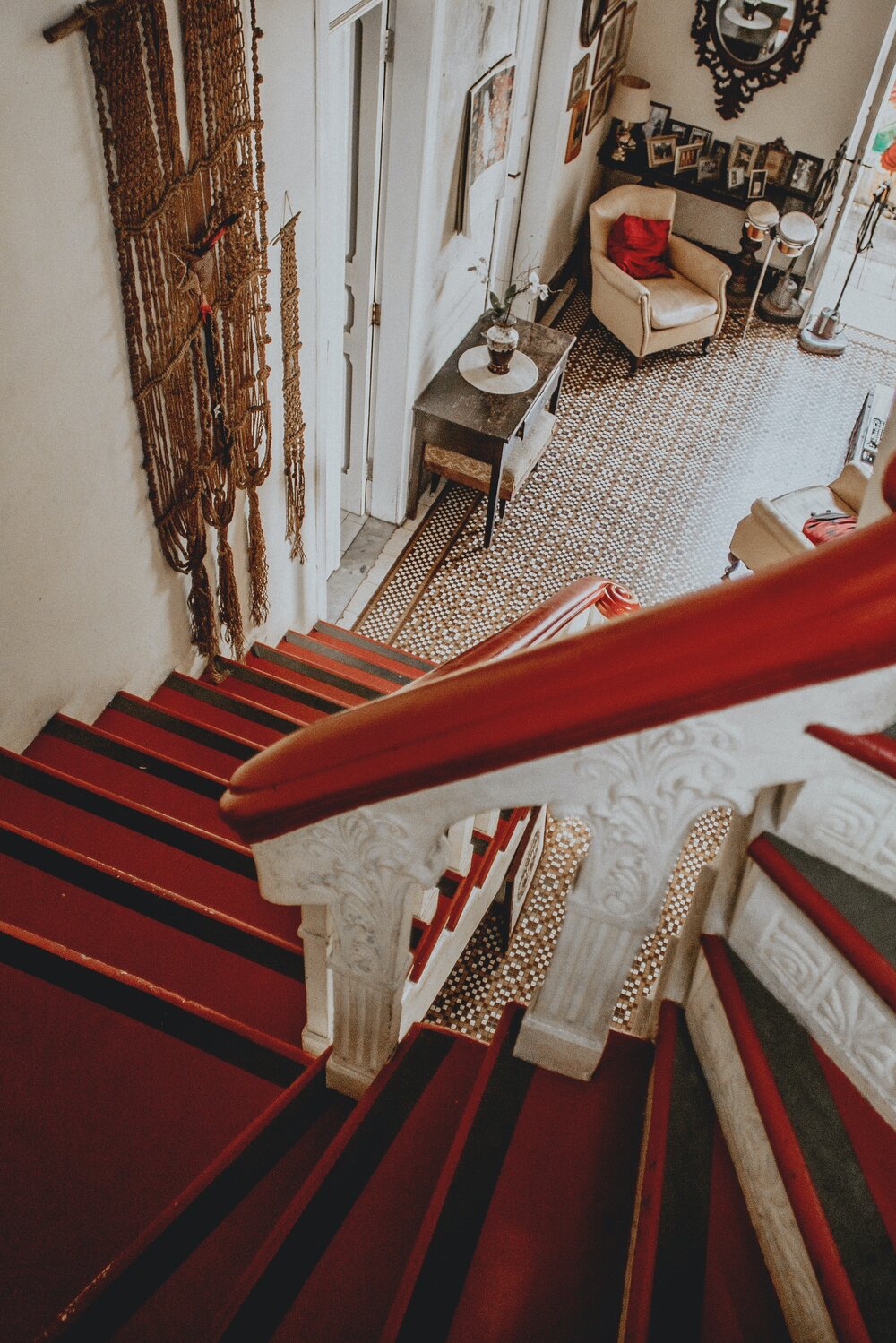 The entrance hall
This is very likely to be the first room your buyer will see, so it is crucial to create the lasting impression you will want to make here. Questions to ask yourself here are what is the eye drawn to when first walking in? Are you tripping over shoes? Do you need every one of your winter coats hanging on the coat rack in the middle of summer? 
The key here is to simplify and reduce. You could even consider adding to the space if you currently have nothing there at all. Perhaps a stylish hall table with some drawers (for some additional storage) and style with a lamp or potted plant?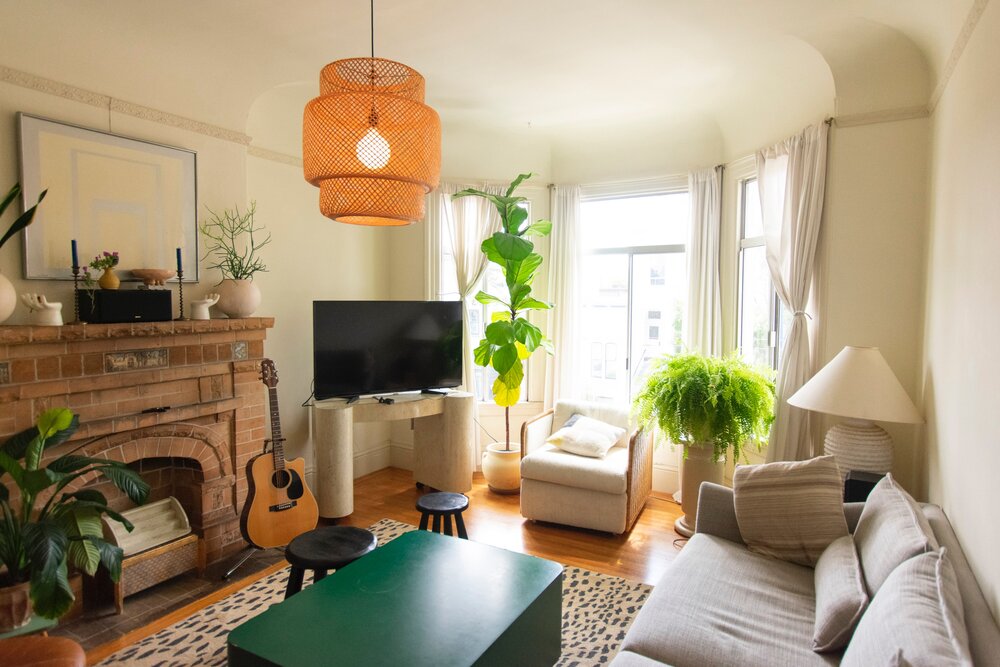 The living room
As one of the most used rooms in the house, it is important to get the staging right here as it will go a long way to convincing buyers that this is their dream home. Celebrate any focal points the room might have, for instance, a fireplace or bay window. You could do this by rearranging your furniture as symmetrical arrangements work well in a living space. Also consider pulling your furniture away from the walls to create space and pathways, and group sofas, armchairs and lamps in pairs to create a conversation area that invites buyers in. You may also want to consider a large floor rug to help tie a living area together if your property is open plan.
The kitchen
It goes without saying the most important thing here is to clean the kitchen from floor to ceiling until it sparkles. Polish appliances and if they are worn or dated, consider replacing knobs and handles. Be sure to check your lightbulbs both in the ceiling and in the extractor fan too.
When it comes to presentation, clear as much as you can from work surfaces, shelves and the refrigerator- including any magnets, photos, and notes. Remove oven gloves and tea towels from hanging on the oven and consider organizing items like pans, knives and chopping boards in size order perhaps turning all your coffee cup handles in the same direction. It might sound over the top but buyers will notice this and assume you are meticulous about the rest of the home too which is not a bad thing.
The bathroom and cloakroom
It's not unusual for buyers to spend very little time inspecting bathrooms and cloakrooms whilst on a viewing. They are generally not places where strangers share communal experiences so they sometimes will only peer in through the door to have a quick scan. This leaves very little time to leave the right impression and of course, the impression you are looking to achieve is cleanliness so it's time to reach for the bleach and start tackling anything that looks unsightly.
Most bathrooms have some form of mold and limescale so check your corners, silicone sealants, taps and shower doors.
For presentation, neatly fold and organise towels in size order on the rail or rack. If your light fixtures allow then upgrade your light bulbs to 100-watt to create a brighter room especially if there is no window for natural light. Store away toiletries, toothbrushes, and children's bath toys from view. Instead, replace them with a green plant or candle.
The bedrooms
I think we can all agree that there is nothing more inviting than clean, crisp bedding. So Investing in fresh new linen is always a good idea however there is also nothing wrong with giving your existing linen a good iron too. 
The bed itself very often is the focal point for the room and also takes up a large part of the space, so make sure that the style of the linen conveys the impression you are going for. Soft neutral tones are best but it could also be beneficial to pick a style or tone that suits the use of the room. For example choosing a soft yet playful pattern in a child's bedroom over their favorite cartoon character.
If you have fitted wardrobes it is also worth remembering not to overstuff them with clothes. Buyers will want to look inside them to have a look at what storage is on offer and you don't want them to think there isn't enough storage, so it might be a good opportunity to have a clear-out of unwanted or unused items.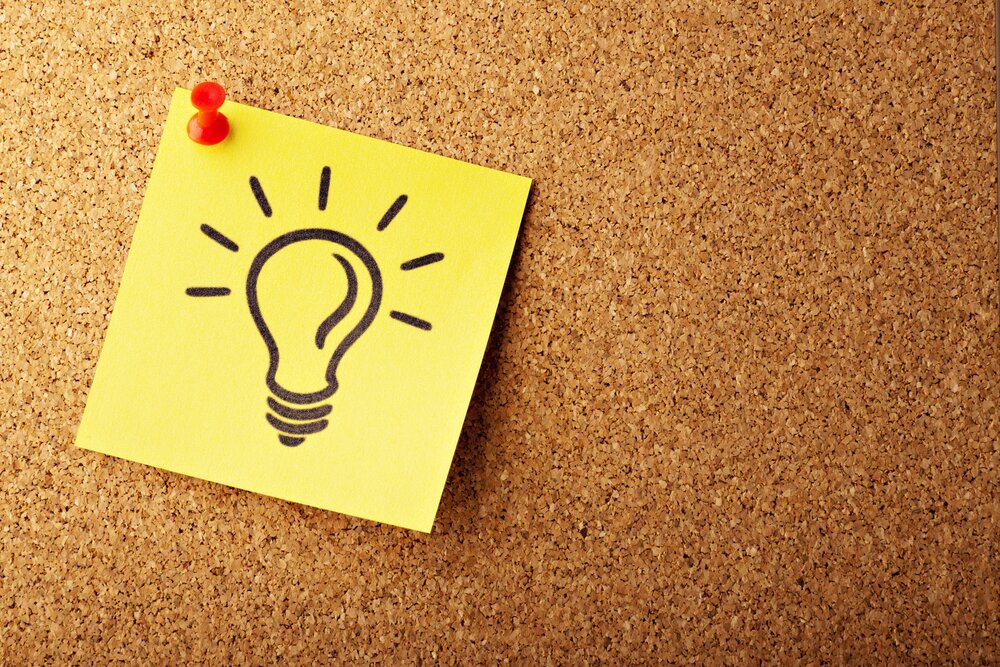 Some other top tips for presentation:
When creating displays of items, group in odd numbers of one, three, or five. These are visually more interesting than even numbers.
Always remember to leave your toilet seats closed when leaving for the day.
Use plants sparingly to add life and colour to your rooms.
Check all of your double glazing for blown units. Replace any that have condensation on the inside.
De-personalise. Remove family photos and portraits from walls and surfaces. It helps a buyer to visualise themselves living there
Be mindful of pet smells dominating the house particularly with older pets. Open a window and air the house when you can. Regularly empty litter trays and wash bedding as often as possible.
Hide your cleaning products and don't elude to any upkeep. You want a buyer to think the house cleans itself.  
Follow the "like-with-like" rule of thumb. Mimic the shape of the space you are decorating. For example a sofa should be complemented with a horizontal piece of art (wide with wide).
If you have window blinds turn the louvers up so that ambient light is reflected to the ceiling as opposed to the floor.